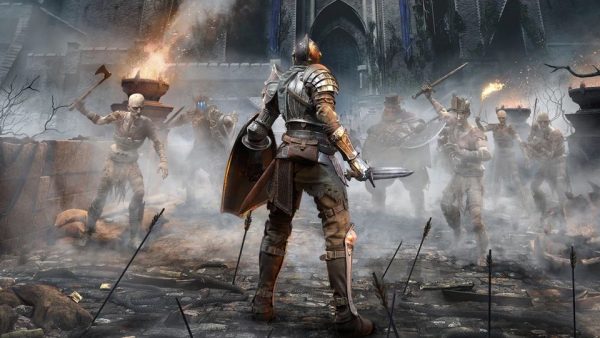 Looks like Sony may be announcing another studio acquisition soon – if a PlayStation Japan tweet is accurate.
Earlier today, the PlayStation Japan Twitter tweeted "Welcome to the family" regarding Sony's acquisition of Housemarque. The image attached to the now-deleted tweet showed Bluepoint Game's logo instead of Housemarque (thanks, Gematsu).
This has lead many to believe Sony has also acquired Dark Souls remake developer Bluepoint. The image in question showed other PlayStation Studios games such as Returnal, Days Gone, The Last of Us Part 2, with Demons Souls mixed in with the bunch.
Another "welcome to the family" image tweeted by Sony earlier in regards to the Housemarque news, doesn't show Demons Souls included with the other games.
This could either have been a mistake on Sony Japan's part – or they revealed the news a bit earlier than planned.
Either way, we will have to wait on Sony to confirm or deny the news to know for sure. We will update this post with any additional information as it comes.
Rumblings regarding a Bluepoint Games acquisition have been making the rounds on the internet since last fall, and again in February when it was said it wasn't a matter of "if" Sony would bring the studio into the fold, but "when."
Bluepoint has a history with Sony, having remastered games such as God of War and God of War 2 for the God of War Collection, the Ico & Shadow of the Colossus Collection, Flower, Uncharted: The Nathan Drake Collection which included Uncharted 1-3, and Gravity Rush.
It is also the studio responsible for the Metal Gear Solid HD Collection, and PlayStation All-Stars Battle Royale.
The post PlayStation Japan may have accidentally leaked a Bluepoint Games acquisition appeared first on VG247.