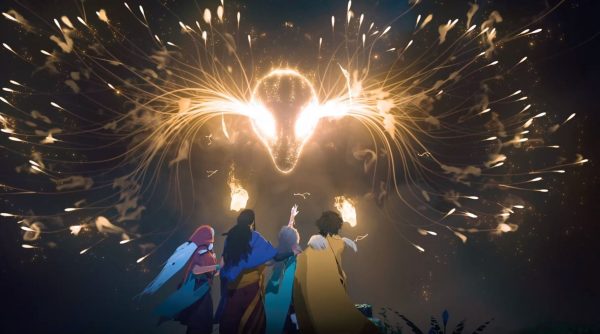 Rare has "completely rebooted" development on open-world adventure game Everwild, and has placed the title under a new creative director, according to a new report.
Back at X019, Rare announced that it was working on a new game, Everwild. The first game from the Microsoft-owned developer Rare since Sea of Thieves, Everwild was billed as a game that 'transports you to a magical landscape filled with fantastical beasts'.
But we've not heard from the game for the better part of a year, and according to a new report, that's because development on the title was scrapped and restarted from the very beginning.
You may have wondered why we heard nothing from the mysterious Rare game during yesterday's Microsoft and Bethesda E3 2021 presentation; it seemed like Microsoft was pulling out all the stops.
But a new report from VGC has outlined that last year's departure of creative director Simon Woodroffe started a domino effect at the studio, prompting a 'significant change to the game's senior leadership' and 'a complete overhaul of the game's design and direction'.
The game has been, to all intents and purposes, started from scratch, per VGC. Apparently, the developer's most senior creative employee – designer Gregg Mayles – will now head up the rebooted game. He's been with the studio since 1989 and has credits on Donkey Kong Country, Banjo-Kazooie, Viva Pinata, and Sea of Thieves – so he crosses 'old Rare' and 'new Rare' eras.
"Gregg Mayles joined us, late last year as Creative Director, and the team has never been stronger," Everwild executive producer Louise O'Connor replied to VGC, seemingly confirming the reports. "Since showing the world our Eternals trailer, we have been making progress on all aspects of Everwild.
"The team continues to work hard to realise our vision and to bring the magic of nature in Everwild to life for players around the world."
The suggested 2024 release date comes from GamesBeat's Jeff Grubb, who spoke about the troubled development on the GamesBeat Decides podcast, where he suggested the title is "scheduled for 2023" but could "easily" get pushed to 2024.
The post Everwild development 'completely rebooted,' aiming for 2024 release date – report appeared first on VG247.